Mikasa MTX Tamping Rammer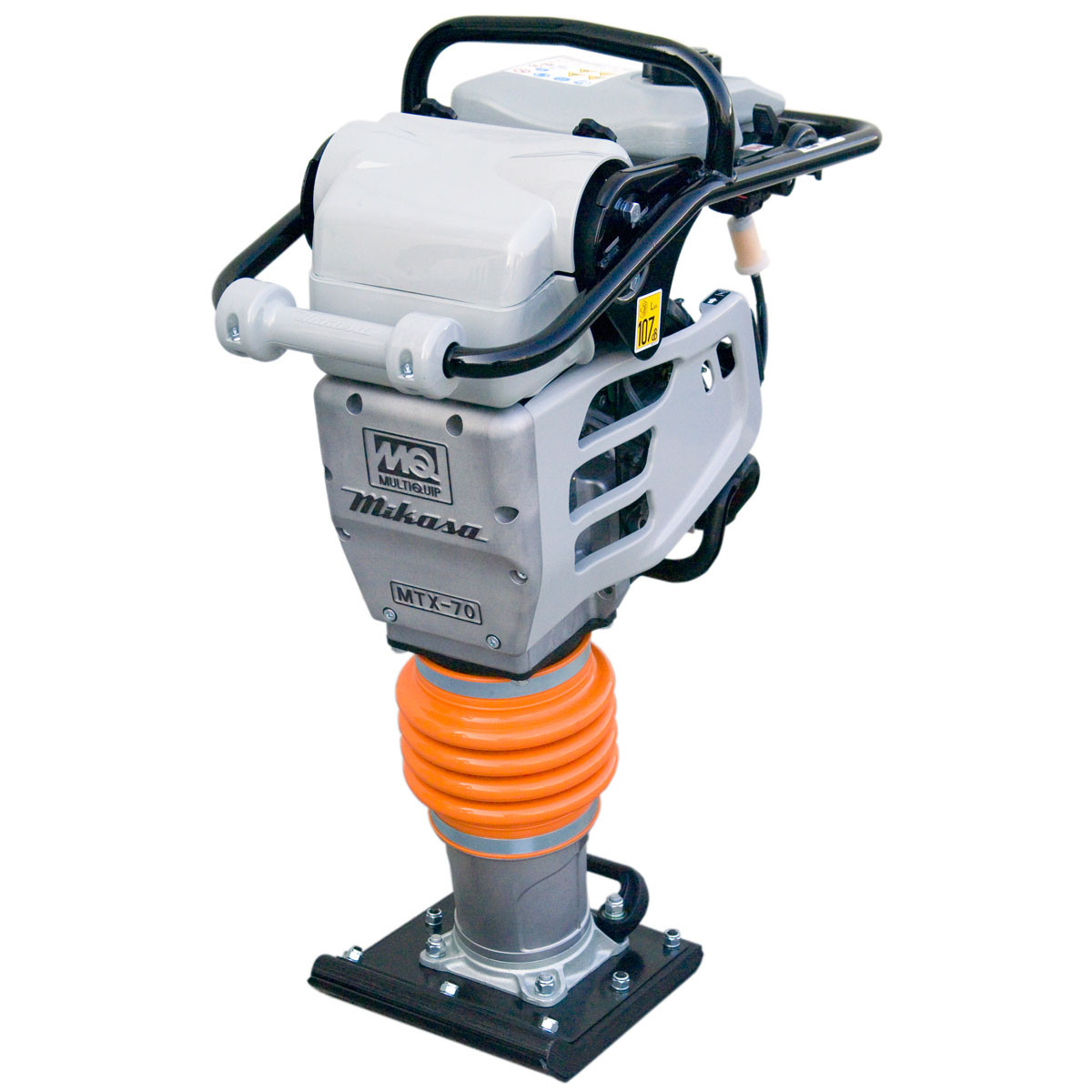 Outstanding body balance maximizes work efficiency and minimizes operator's fatigue.
Ergonomic, streamlined, eye appealing design.
Meticulous attention to safety and operator's.
Fewer frequent maintenance cycles in routine operation.
Throttle: Mikasa's original design that functions as a throttle, start/stop and fuel shut-off.
Air Cleaner New Cyclone Filter System delivers triple the amount of clean air to lengthen component life with less maintenance than ever before.
Patent pending clutch incorporates self-cleaning drum that lowers maintenance and increases service life.
Anti-vibration system (AVS) decreases vibration to the operator to reduce fatigue.
Multi-Functional lever with detent – controls for throttle, fuel supply and shut-off.
Diaphragm carburetor eliminates fuel leakage if rammer is laid on its side.
Protective guards made of heavy duty PVC prevents damage to key components.
Multiquip MVC88VGH 19.7" x 20.7" Mikasa Plate Compactor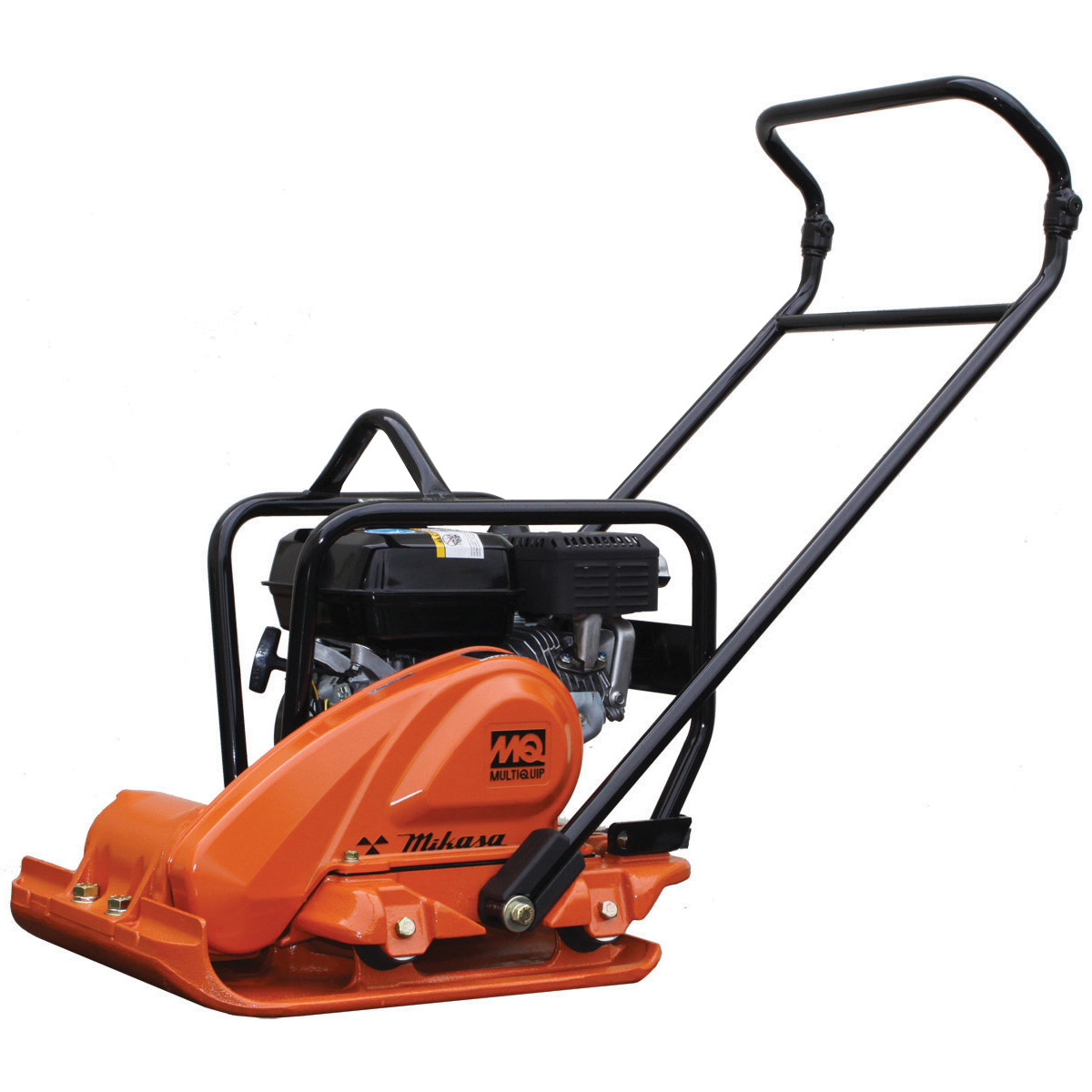 Easy to use, easy to transport, the MVC88 is one of the newest and most technically advanced compactors on the market. The anti-vibration handle design reduces vibration up to 50% compared to other plate compactors.
Protective engine guard
Multiquip forward plate compactors have always used vibrator (eccentric) housings that are bolted onto the forward end of the plate. This allows service access without having to strip down the entire plate and greatly reduces down time.
Sealed belt cover keeps dirt and rocks out of the belt
Convenient oil drain for engine oil
Cog-tooth belt drive for longer life
Self-cleaning plate design minimizes dirt and rock build-up
Four lifting handles so plate can be lifted from the side
Optional 2.875 gallon water tank
Engine oil shutdown
8" Square Cast Iron

Dirt Tamper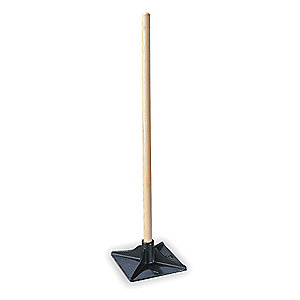 This tamper provides a strong base for tamping dirt and other materials. The strong cast iron head provides concentrated emphasis and pressure in pushing down dirt and other materials to an even level. This 14 pound tamper is heavy enough, to make an impact while still being able to maneuver it. The head is attached to a replaceable 44" hardwood handle. A must have for your next concrete or landscaping project. Proudly made in the USA.
Ideal for tamping texture mats and achieving the right amount of pressure
Poly coated base prevents tearing or marring of texture mats