Honda Generators
Honda generators are powered by 4-stroke Honda engines that don't mix oil and gas. This offers many advantages, including cleaner and quieter operation, fewer fill ups, reduced ownership costs and lower emissions.
Our latest inverter models are smaller, lighter and quieter than ever before, and many Honda generators produce voltage that is smoother and more consistent than commercially available power sources.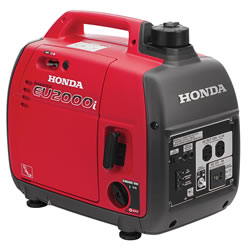 for Play
Honda portable generators provide quiet power for camping, RVing, tailgating, races, parties, and more.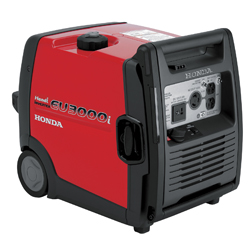 for Home
Honda home generators offer convenient, reliable back up power for outages.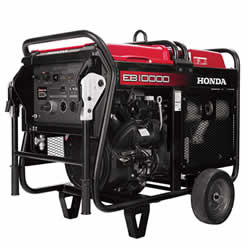 for Work
Honda portable generators are the number one choice in the construction and rental industry.